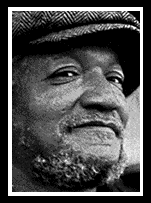 Every city has their own local commercials to treasure. Crudely done, poorly acted, but endearing nonetheless. In Atlanta, the hands-down winner is Two Brothers Investment Group, Inc. I'm not saying I'd do business with the Brothers Hull, but anyone who incorporates "Sanford and Son" into their sales pitch deserves a doff of the Malcontent's cap.
Although I wonder: are potential customers swayed by the use of classic TV stars? "Well, honey, if if they're good enough for
Redd Foxx
, then that's good enough for me."